Cool Personal, Kenpo, and Kung Fu Photos from the Web and Beyond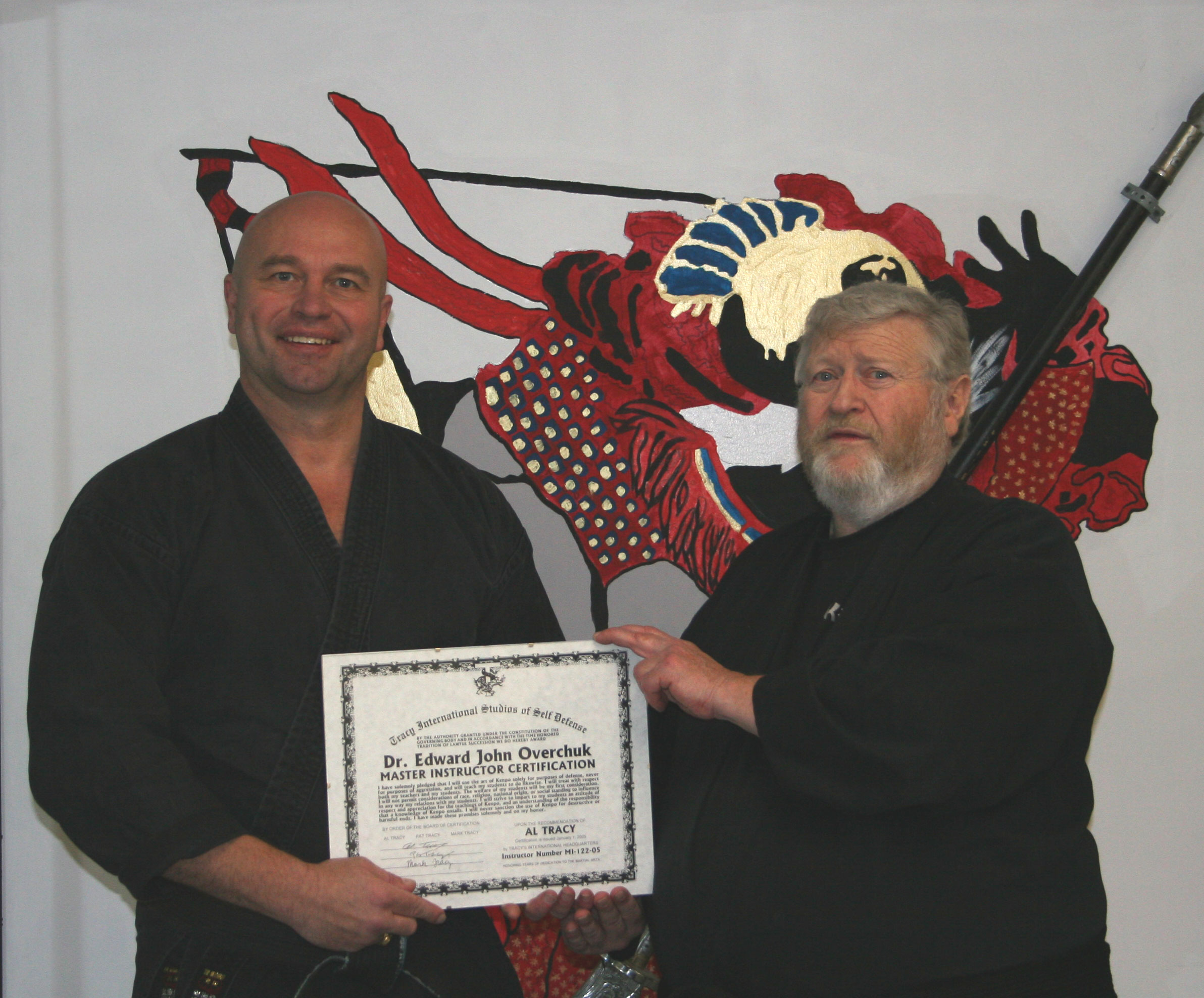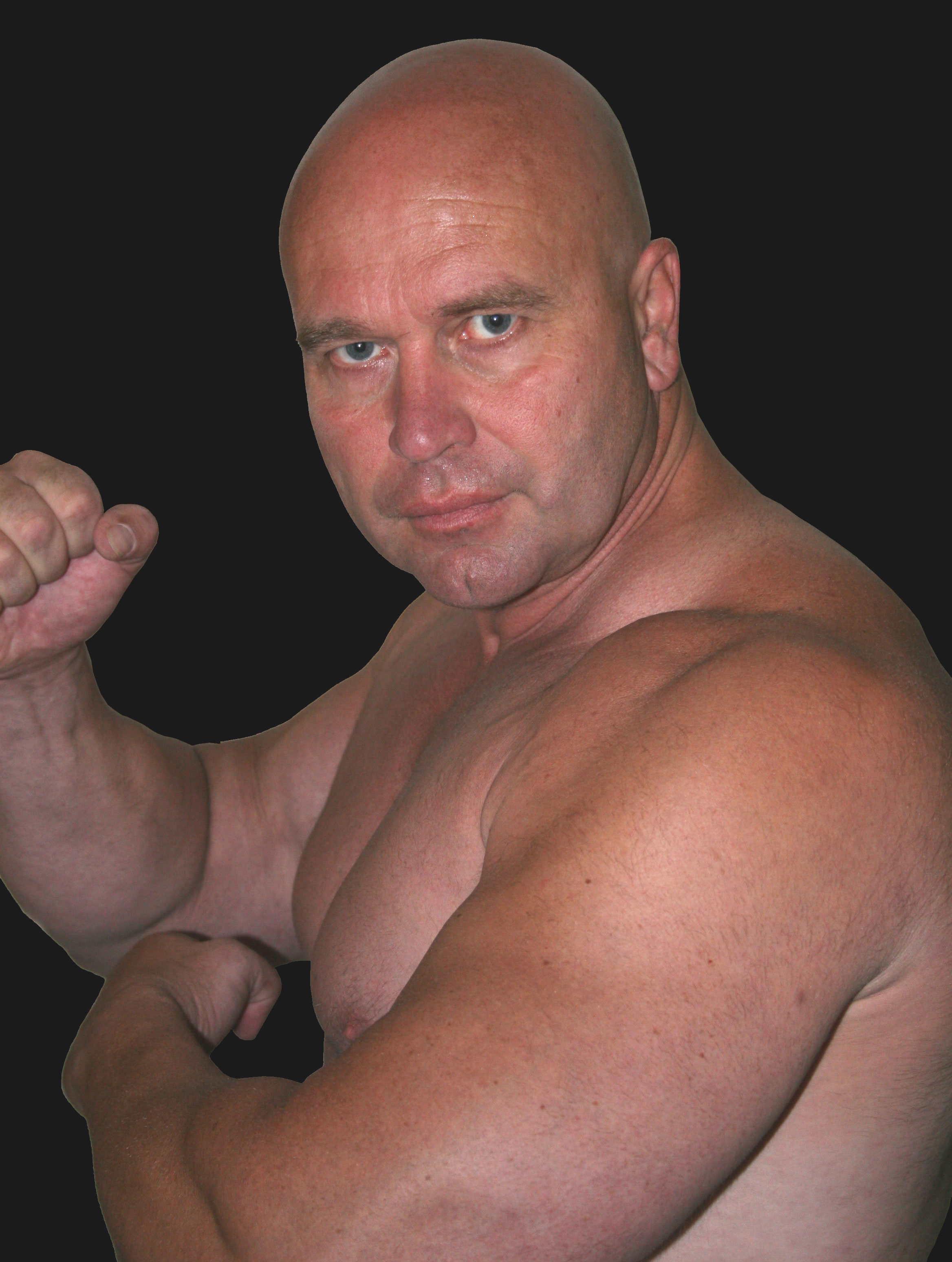 Recent pictures of Dr. Overchuk with Grand Master Al Tracy for his Certification to Master Instructor (Left) and a picture (Right) from his new book call "Martial Arts Psychology: A Journey in Personal Growth and Development" ©. Click on the Title Link to order "NOW"!!!!!!!!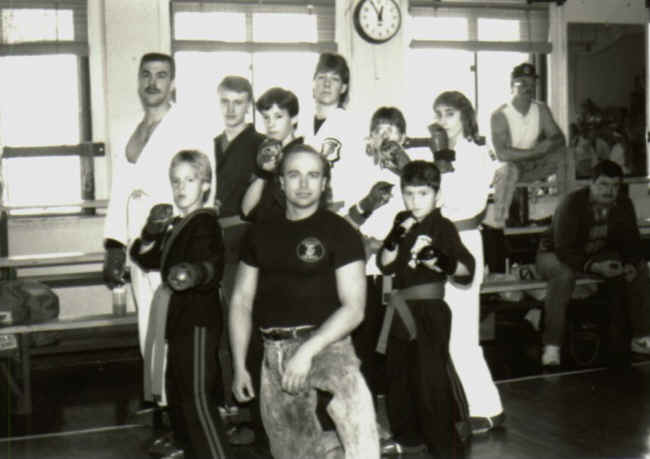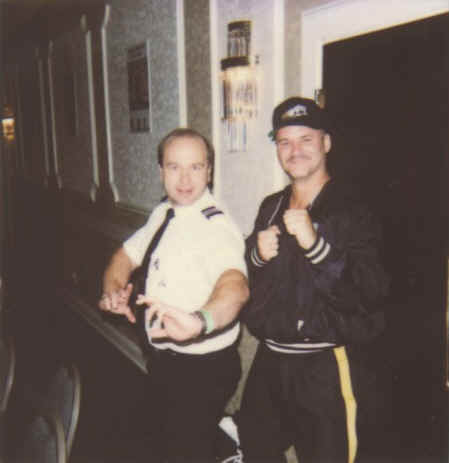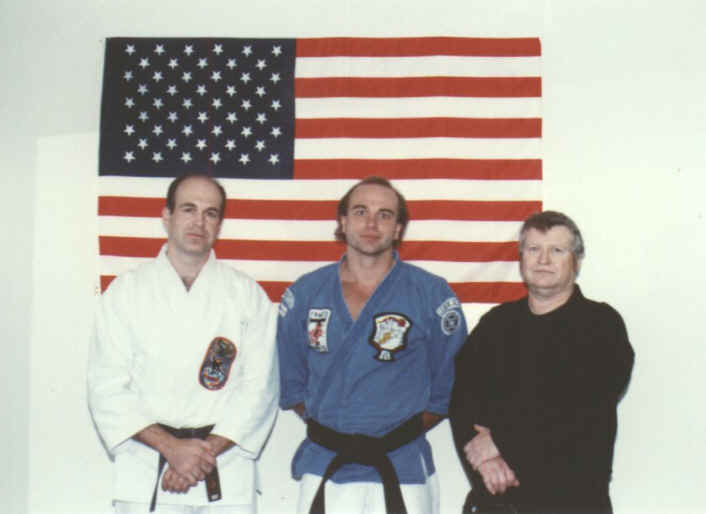 (Left) Edward Overchuk and his fighting team 1987. (Center) Edward Overchuk and one of his first black belts, World Fighting Champion, Jerry Roberts. (Right) Floyd Connet, Edward Overchuk, and Grand Master Al Tracy at the Brunswick, Ohio Tracys Karate Studio.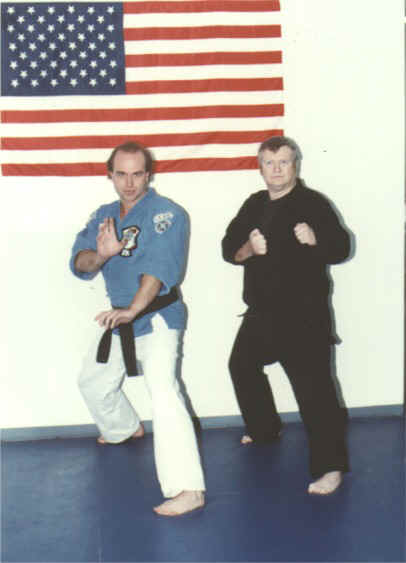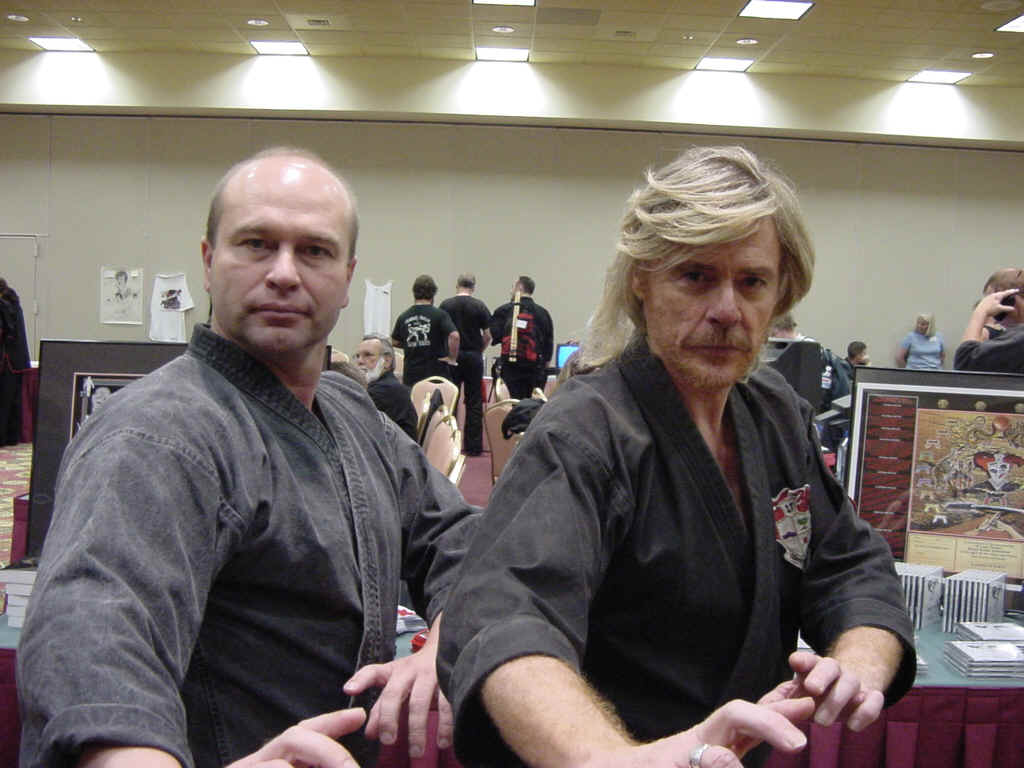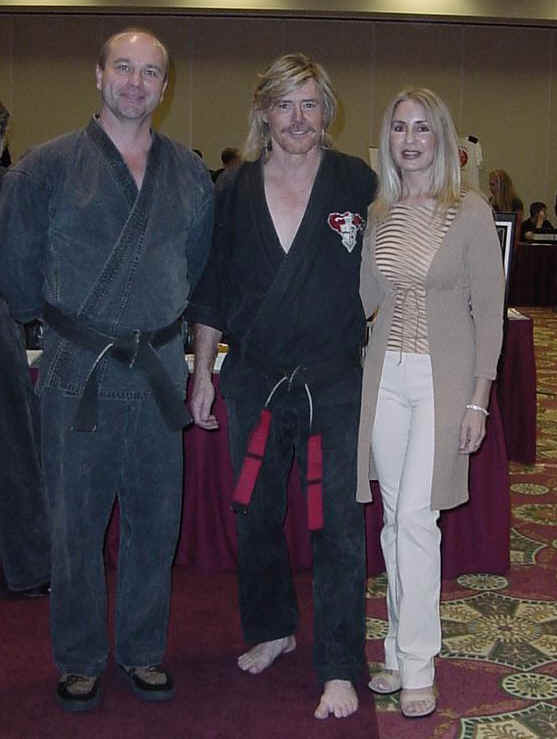 (Left) Edward Overchuk and Grand Master Al Tracy in a fighting stance at the Brunswick, Ohio Tracys Karate Studio. (Center and Right) Edward Overchuk, Larry Tatum, and Jill Tatum at the Gather of Eagles.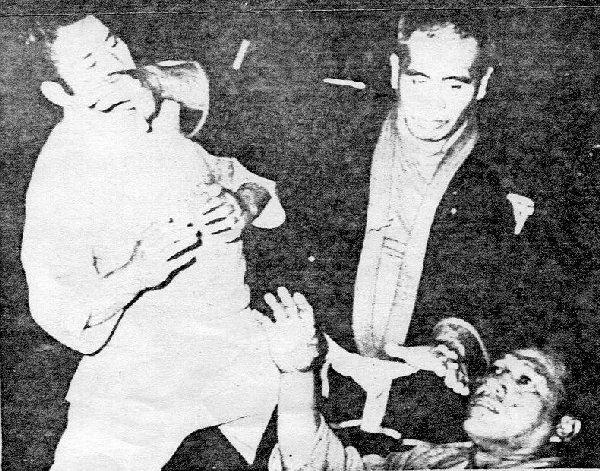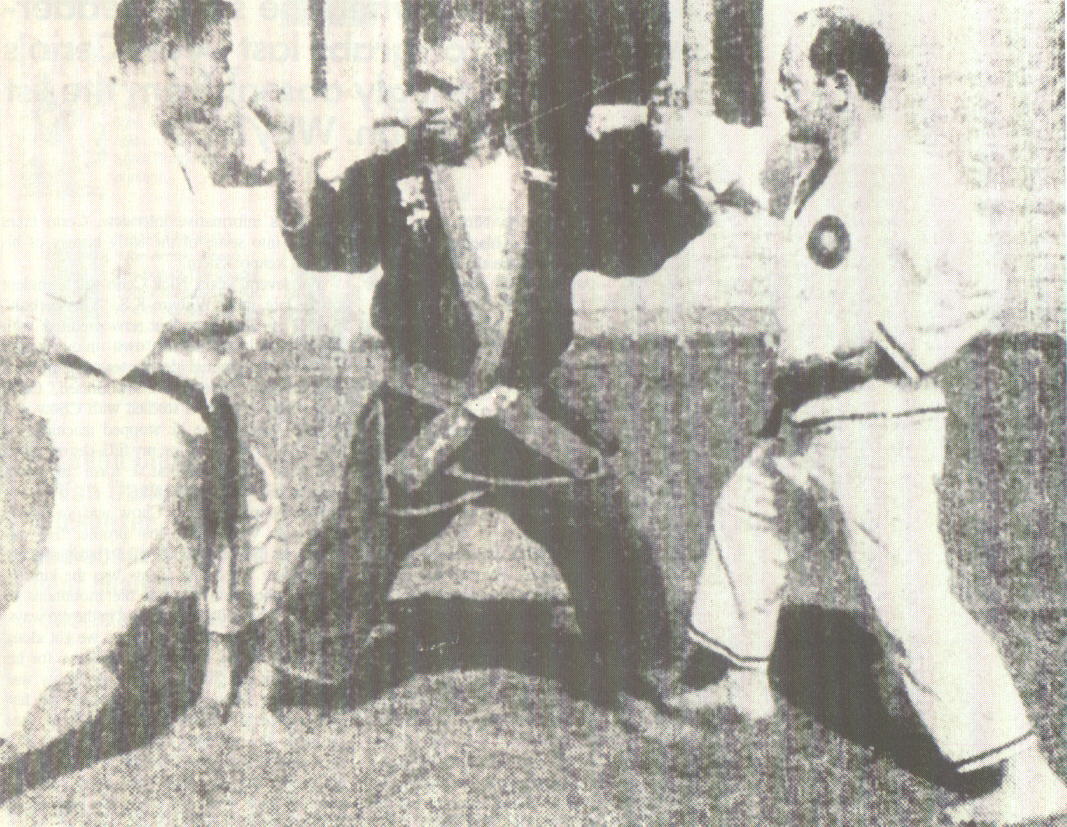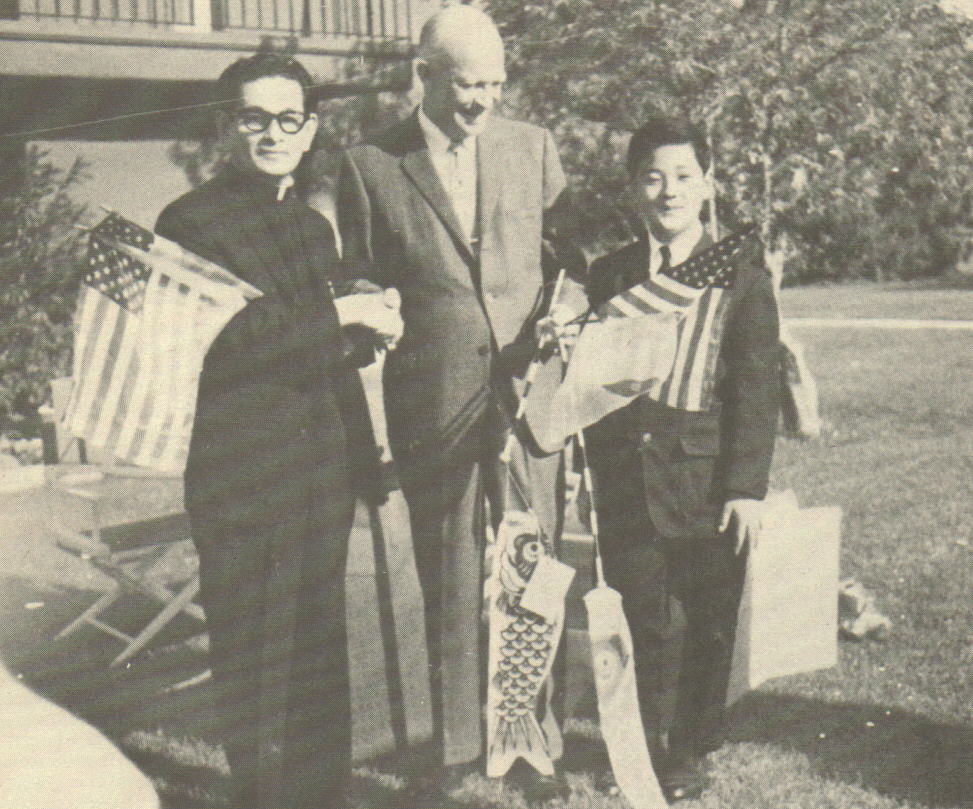 (Left and Center) Professor Chow demonstrating self defense techniques. What is interesting about the center picture is that Inside Kung Fu stated that Chow was "Refereeing" a sparing match between Cerio and Bill Chun (Liedke, 1998). As a Traditional Kenpo stylist this picture clearly shows Chow demonstrating "Stone Warrior" a self-defense technique in the Tracys System of Kenpo. (Right) A very cool picture of Grand Master Mitose with President Eisenhower and his youngest son, Alvin (Golub, 1982).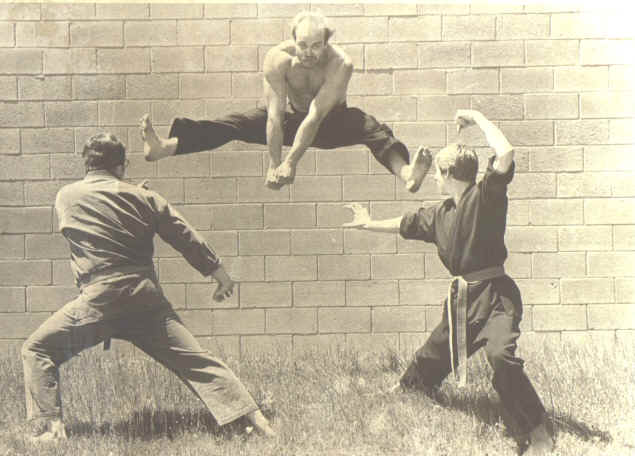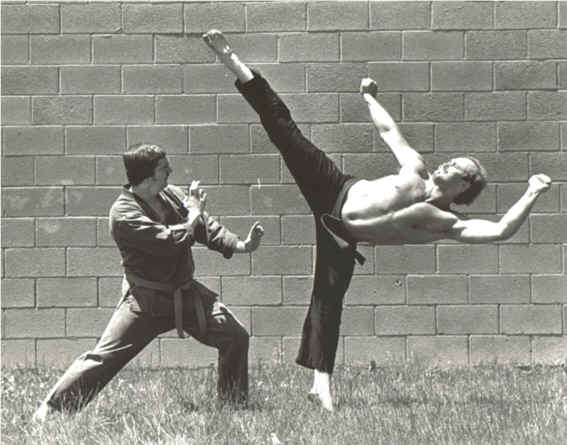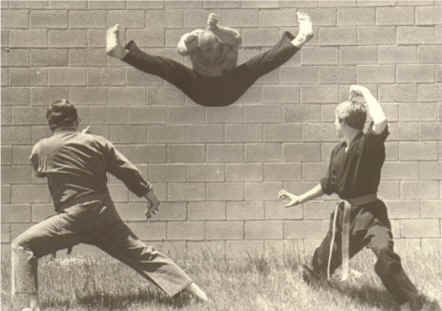 (Left, Right, and Center) Edward Overchuk during a photo shoot for North Eastern Ohio's Tracys Karate Studios. Photos were used in multiple advertisements around 1986
References:
Golub, M. A. (1982). INSIDERS: News from around the nation. James M. Mitose (1916-1981). Inside Kung-Fu. Feb. 9(2). 43-46.
Liedke, B. (1998) Nick cerio: Kenpo's forgotten leader. Inside Kung-Fu. Oct. 16(10). 43-46.