Aviation Technology
Ed started aviation training at Freedom Field in Medina, Ohio. His first solo flight took place on July 26, 1987. Being a poor martial arts instructor, he would barter most of his flight lessons with karate instruction. In 1990, Ed decided to go back to college and become an airline pilot. This was a difficult choice because teaching the martial arts only left Sundays (if no tournament was on that weekend) free for academic pursuits. Therefore, Ed made the strenuous decision to withdraw from fulltime instruction. After selling his martial arts school (regrettably upsetting many students) he began training in aviation at American Flyers. Ed also returned to college where he eventually achieved a Doctor of Philosophy in Clinical Psychology.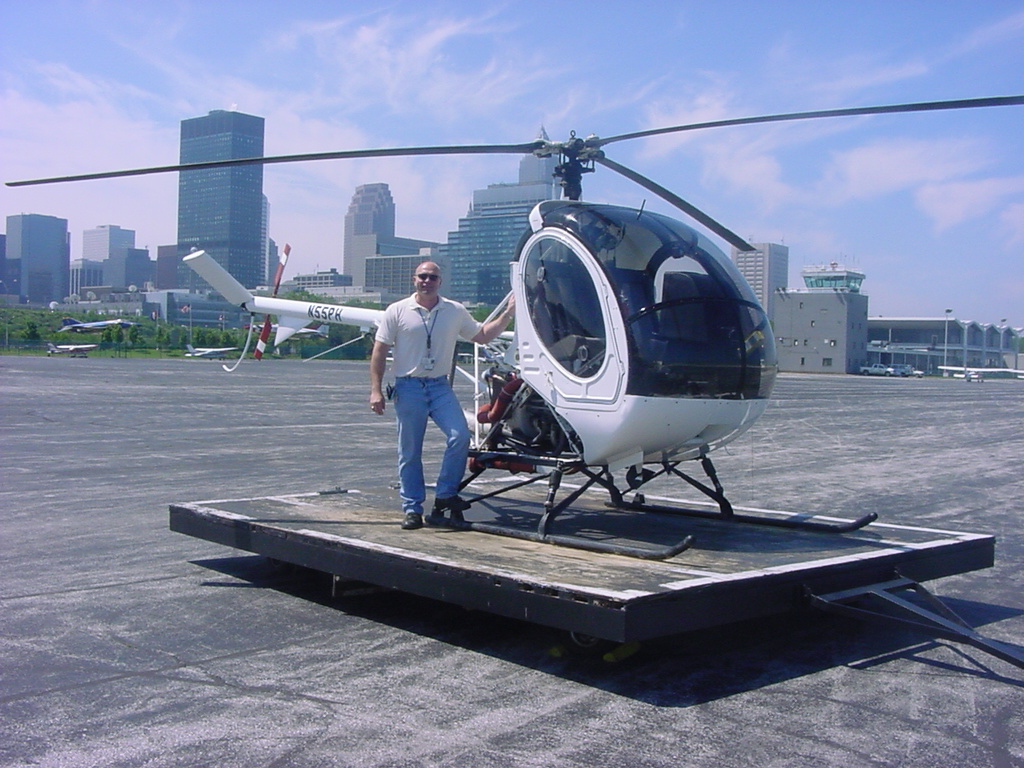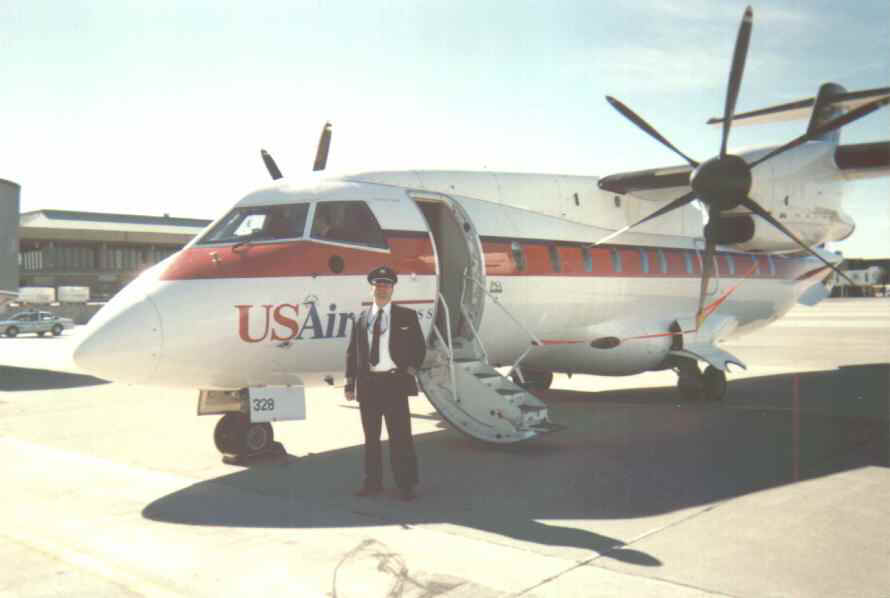 Currently, Ed has all his instructor ratings in both airplanes and helicopters. He can teach students from the beginning (Private Pilot) to advanced ratings such as the ATP (Airline Transport Pilot). Ed is a former Captain for US Airways Express (PSA) and flew a DO-328-100 (right). For Recreation, Ed spends his free time flying for Channel 5 News and flight instructing in helicopters. Doing this activity created an enjoyable diversion from the stresses of academic research and study. By far, flying helicopters is one of the most fun leisure activities that he has undertaken. Even though Ed has all of his instructor ratings for airplanes, he only takes students for helicopter training.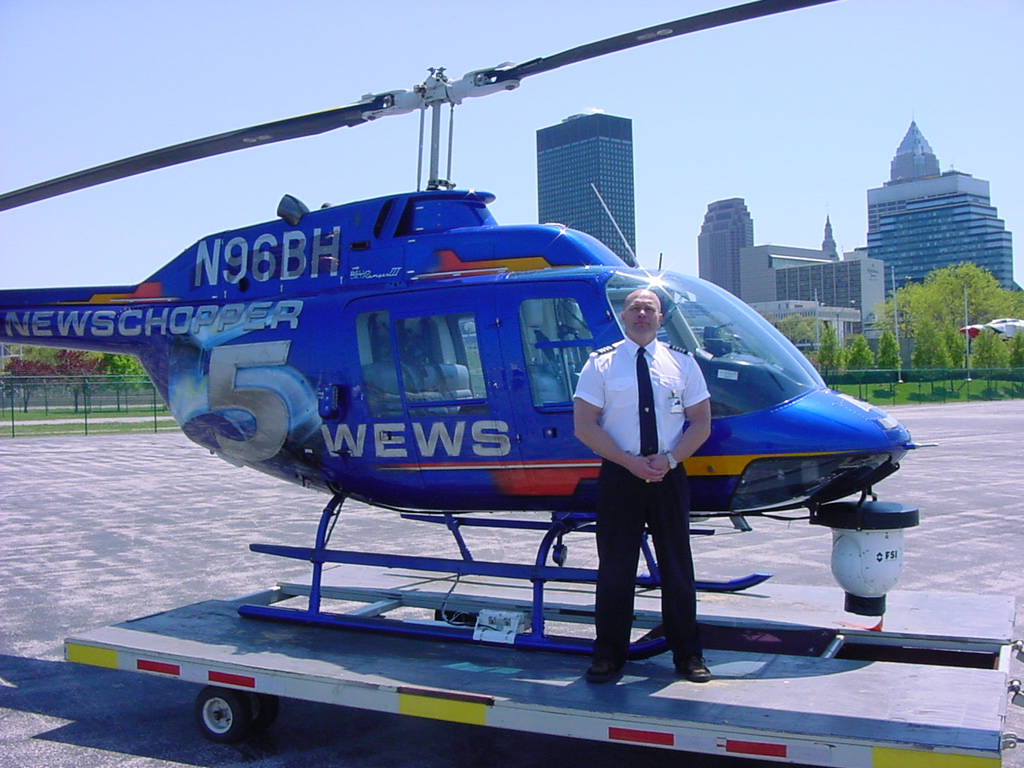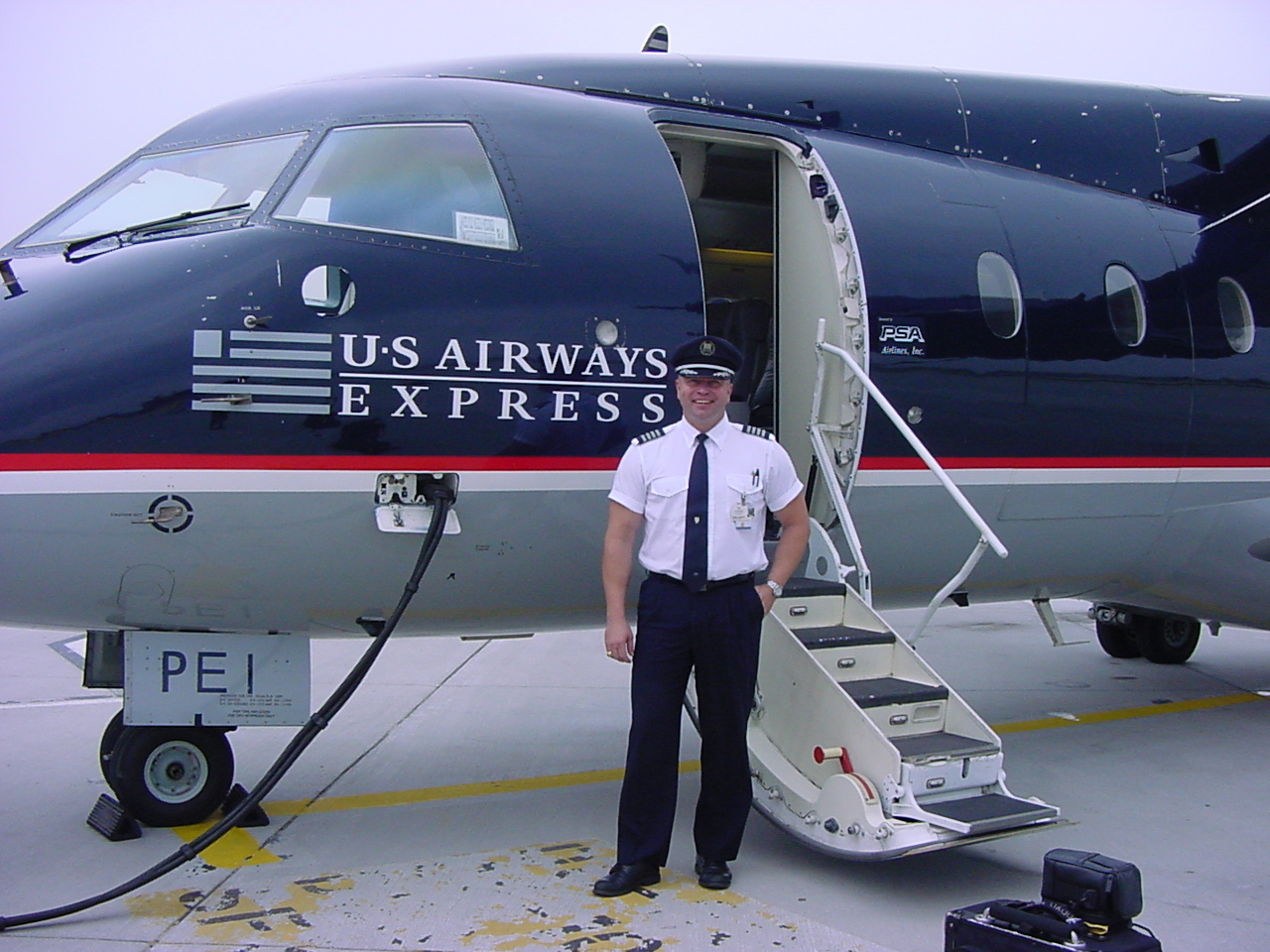 For information about helicopter training with Ed please call Precision Helicopters
at (216) 566-7433 or Fax (216) 566-7933.